The FreeLogoDesign Account
The biggest change to FreeLogoDesign's new logo maker is the fact that you can now create an account yourself. So, you can start working on your logo and come back to it later. You can find all the logos you created with our maker in one place, whether they are high or low resolution, and download them as needed. This will make it easier to use your free logo and decide if you want to get vector-based high-resolution files for business use, for example. You can also decide to buy add-ons for social media pages or black-and-white versions if you see you need them.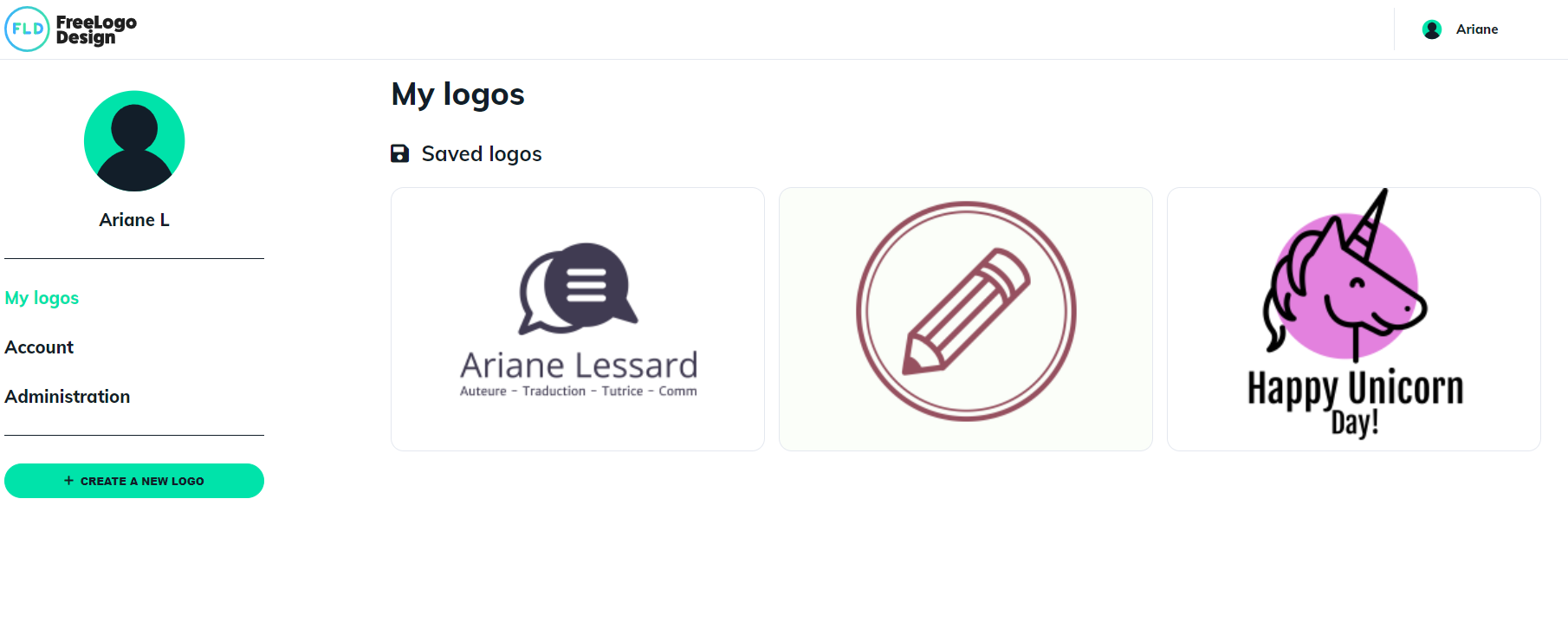 To create an account, it's simple. On the FreeLogoDesign website, click the Create an Account button at the top right. All you have to do is enter your name, email address and a password. It is no more complicated than that.
A new creative process
We took advantage of the arrival of the new logo maker to change the process of creating your logo. From the home page, you will find the logo templates and the field to enter your company's name. However, when you click Start or Create My Logo, you will come across a new page that presents different types of logos and categories. So, you can view different options and find the one that best meets your needs with just a few clicks. We have more than 30 different categories, including Animals, Construction, Education, Religion and Real Estate.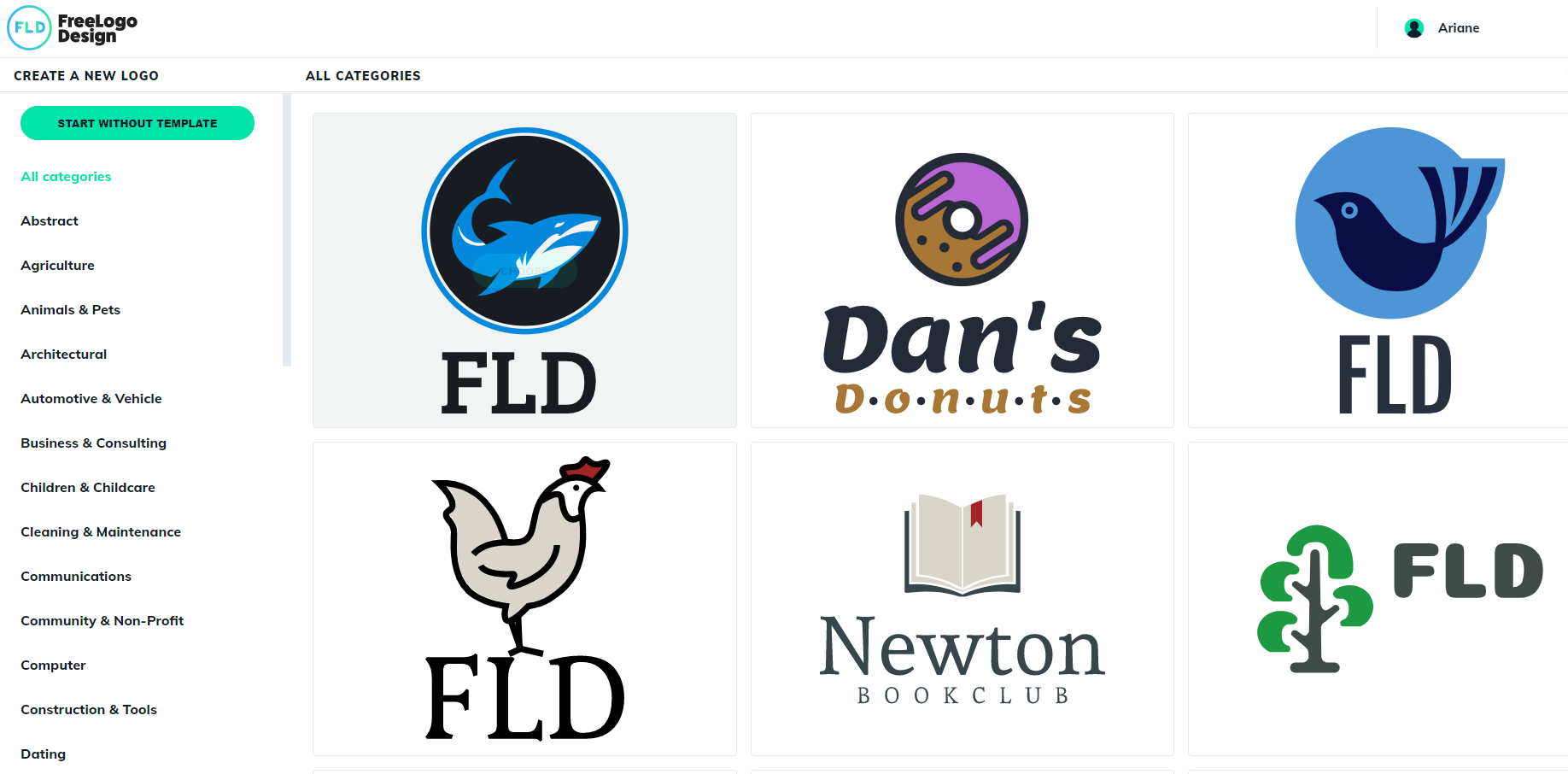 You can also choose to start without a template if you know exactly what you want for your logo.
A new, more user-friendly logo maker
Once you've chosen a template, you'll have access to our new and improved logo maker. It is even simpler and more user-friendly. The options to add text, an icon, a shape or a logo are now on the left. When you click on any of these additions, a custom maker will help you find the perfect icon, shape or logo for you. Then, when you click on an item of your logo in creation (text or icon), a custom maker will appear on the right showing you everything you can do.
For example, if you click on the text, in the right maker you can change the text, font, color, alignment and spacing. Also, we've simplified the search for the perfect font for your logo. Actually, when you click on your font in the right maker, you will find different categories of font: Modern, Book of Tales, Poster, Manuscript, Futurist and Rounded. It will be possible to see and try different fonts under each of the categories and to know the name of the font so that you can reuse it on other visuals.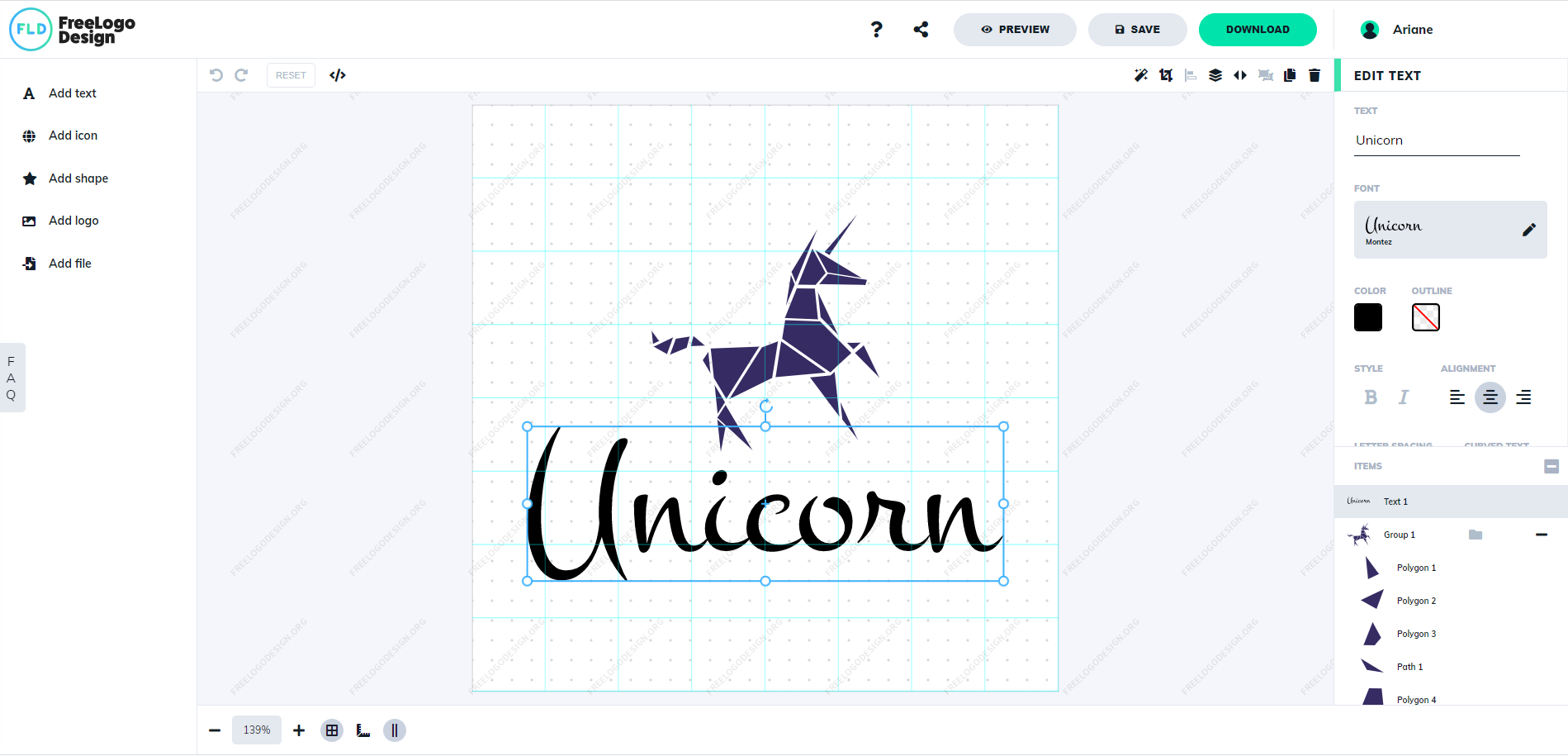 Another great addition, you can now align the different elements of your logo. When you move an icon or text, adjustment lines will appear to help you align the elements correctly. You also have access to new logo creation tools. At the bottom, you can activate a grid or ruler to help you place the different elements of your logo correctly.
More Templates
To help you create the logo of your dreams, the FreeLogoDesign team took advantage of the arrival of the new maker to add logo templates. We have more than 200 and they meet different needs. These logos were created by our team of graphic designers, and they made sure to create quality templates that will inspire you. They also used the FLD logo maker to create them, so you can create yourself just as beautiful logos with FreeLogoDesign!
In conclusion, we hope that our new maker will be able to meet your needs and help you create beautiful logos even more easily. Don't hesitate to contact our customer service if necessary, it is thanks to your feedback that we can improve our products. Happy creating!